C2Mindfulness
Kosteloos meer dan 50 meditaties
In de C2MindfulnessApp beluister je kosteloos alle meditaties van de Mindfulness Onlinetraining en de Mindfulness Verdiepingstraining vind je kosteloos in de C2MindfulnessApp.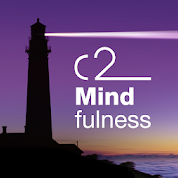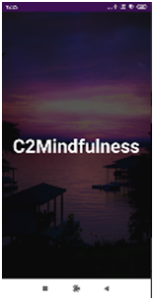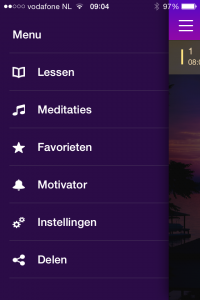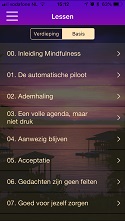 Wat biedt de app nog meer?
MINDFULNESS ONLINETRAINING volgen vanuit de app
Start met nieuws en tips
MOTIVATOR om je innerlijk besluit te oefenen
Opslaan favoriete meditaties
Handige lijsten en downloads
Mindful momenten ontdekken op Instagram
Contactpagina:

Aanmelden mindfulness Online
Persoonlijke videogesprek
Motivator
Lees hier hoe je de MOTIVATOR gebruikt om een innerlijk besluit te oefenen.
Mobiele applicaties
De C2MindfulnessApp* is ontwikkeld en geoptimaliseerd voor gebruik op smartphones met onderstaande besturingssystemen.
Apple

Android

Spotify

*Het is mogelijk dat de app niet werkt op oudere versies of bepaalde merken telefoon of tablet. Over de werking van de app wordt niet gecommuniceerd.
Alle meditaties van de Mindfulnesstraining en de Mindfulness Verdiepingstraining vind je ook op Spotify.Wil je leren mediteren? Meld je aan voor de Live Mindfulness Onlinetraining.
Volg je de Mindfulness Onlinetraining? Dan oefen je tussen de lessen door met begeleide meditaties en bezoek je de Motivatiepagina's met een compleet e-learningprogramma via de C2MindfulnessApp.